ROBERT BOOTH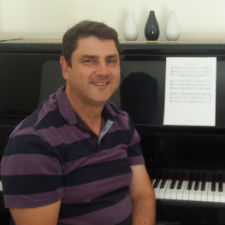 With a "Classical" background as a trumpeter including education at a special music school, tertiary studies at the Elder Conservatorium, two seasons performing with the Australian Youth Orchestra, and casual work with the Adelaide Symphony Orchestra, Robert always found himself drawn to jazz and arranging music. This passion was realized when he was accepted into the Band of the South Australia in 1991. Here, Robert had an opportunity to write for a variety of ensembles (large and small). The urge to develop his writing took him to Boston (USA) in 1995 where he was accepted on scholarship to study at the prestigious Berklee College of Music. After graduation, he spent some time working in the US before returning home where he has taught at University level, and composed and arranged anything from film, to orchestra, to big band, to rock, and is currently the staff Arranger for the SA Police Band. Robert is the proud founder of Piglet Music, and looks forward to developing the company into one of the more popular sheet music sites. 
For compositions from Robert Booth click here
ROGER DOWNTON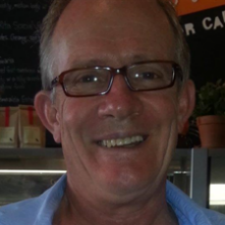 Talk about learning his craft in "The Old School" !
Roger started his arranging in the Navy in the early 60's by bringing together the 20 or so musicians who had little private rehearsal space by creating arrangements to give them (and him) something to do.
He took these skills to the Band of the South Australia Police in 1977 where he was later promoted the staff arranger, and continued in this role until his retirement in 2009.
Having lectured in Jazz Arranging for 10 years at the Adelaide University, received commissions to write music for Orchestra, Choir, Concert Band, Brass Band and various small ensembles, Roger is certainly one of Australia's finest arrangers.
At Piglet Music we are very pleased to have been able to coerce Roger to release some of his own music after a lifetime of writing for others.
TOM PULFORD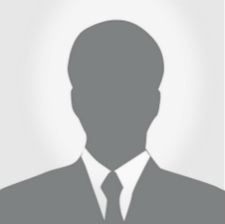 Tom is already well respected Australia wide as an accomplished saxophonist and composer, and we are pleased to be able to feature some of his compositions here at Piglet Music. Emerging from the small SA town of Clare, Tom studied music in Jazz Performance at the Elder Conservatorium where he graduated in 1998. Tom won the Barossa Valley Winemakers' Jazz Scholarship in 2003, enabling him to travel to New York and study with saxophonists Vincent Herring and Rich Perry, and then to perform with such greats as Vincent Herring, Bob Mintzer, Don Burrows and David Campbell to name just a few. As a writer, Tom has been commissioned to compose for the SA youth Super Band, the Big Band section of the ABODA school band and orchestra festival, as well as composing works for the Mike Stewart Big Band and his collaborative Pulford/Mulder nonet, and he is just getting started! At Piglet Music we aim to make the world know about Tom Pulford!
JOHN PASTERNAK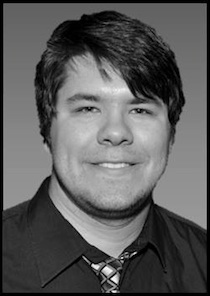 John Pasternak is one of the exciting "next generation" wind music composers. From his roots as music student at Kent State University, John has rapidly ascended in the world of music composers. He has been directing and composing for community ensembles throughout the Cleveland area since 2003, and his talent was recognized in 2010 when he was approached to compose a film score for the KSU independent film "Breaking News". At the same time, he was also appointed staff arranger for the Kent State Marching Golden Flashes. Numerous works and commissions followed, and in 2012 he completed work on his second film, "Research: The Musical". John is an exceptional composer, and your players and audiences will get a lot of satisfaction and enjoyment from his music.
NAOMI CRELLIN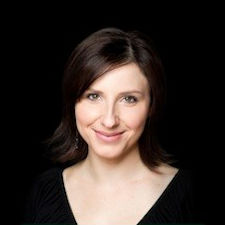 With a resume including being the musical director, alto and chief arranger for The Idea Of North- Australia's premier contemporary a capella group, what more do you need to know! With a background in classical piano and a Bachelor degree in jazz voice, Naomi's eclectic musical experience and her presence in the vocal scene combine to produce singable, original arrangements and compositions to suit many a palate. As well as her role with this The Idea Of North, Naomi has been commissioned to write many arrangements and compositions for vocal groups and choirs worldwide, including Amarcord, Young Adelaide Voices, the Sydney Vocal Project, to name a few. Try some of Naomi's music- you'll love it!