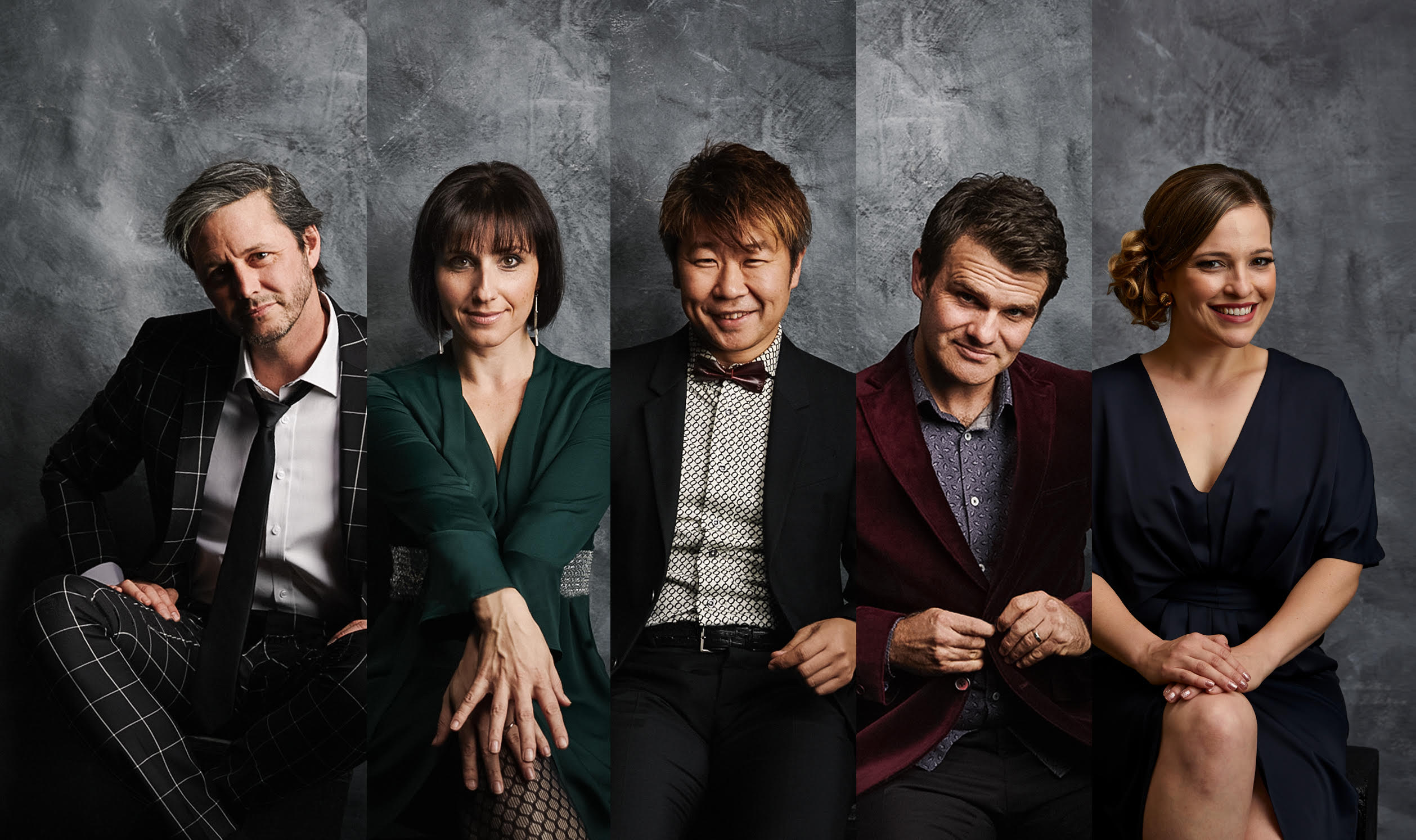 Welcome to The Idea Of North page
So who are The Idea of North?
The Idea of North is Australia's longest running and most awarded vocal ensemble. Formed in 1993, four friends started creating their emotionally arresting and enviably imaginative arrangements of classic songs from the pop, jazz, folk, gospel and comedy genres. Winning awards the world over and capturing the imagination and hearts of audiences everywhere with their enigmatic performances, these four singers are serious about music without taking themselves too seriously. Their performance will remain with you for a long time, having brought the deeper aspects of our shared humanity a little closer to the surface.
But don't just take our word for it. Look what the greats have to say!
"A cappella is sometimes thought of as being minimalist, but when you can sing
and entertain like The Idea of North, a band would just get in the way…"
– James Morrison
"Strong, polished voices with a blend to envy – a welcome addition to the tradition of great vocal jazz."
– Peter Eldridge, New York Voices
Read more bio and media quotes here
Buy some of The Idea of North's original compositions so that you can perform them yourself!
*NB, audio samples are not always exactly the same as the printed music